Soul & Smoke -- Rockwell on the River - Chicago
With hugely popular barbecue operations i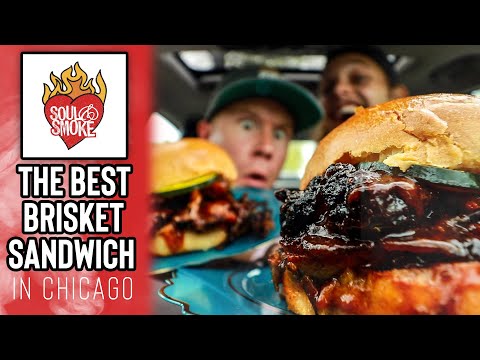 n Evanston and TimeOut Market, Soul & Smoke has opened perhaps its most picturesque location: Rockwell on the River in Chicago. Chef D'Andre Carter started serving his superb barbecue to family and friends on Chicago's Southside, and after graduating from Cordon Bleu, he worked in some of Chicago's finest restaurants before striking out on this own.
This newest location of Soul & Smoke gives Chef D'Andre Carter a renewed sense of excitement about his work. In a recent interview, Carter told us "We knew Rockwell on the River was the perfect location for Soul & Smoke and we're so excited to work alongside some amazing Chicago businesses. It's a dream come true to have a riverfront patio. While our home base is still in Evanston, we are excited to continue growing our business in the Chicago area and thought Rockwell's amazing community was the perfect place to do so."
At his new location, Carter continues to serve up the fabulous food that has made him a major name in Chicago's barbecue community. Brisket is the king of barbecued meat, and at Soul & Smoke it's served as a smoked brisket dinner with mac & cheese, braised collard greens, cornbread muffins and Chef Carter's Original BBQ sauce, and in a sandwich, with hefty planks of perfectly slow-smoked meat on a smoked brioche bun with house-made pickles. There's also a smoked pulled pork sandwich with apple slaw on a brioche bun and smoked spare ribs. If you like, you can buy the brisket and the pulled pork -- as well as some superb smoked pastrami -- by the pound to-go. Nick Kindelsperger at Chicago Tribune puts Soul & Smoke among the "ranks of the best barbecue in the Chicago area," adding "the brisket is the best I've tried outside of Texas...each bite is outrageously juicy and laced with a smokiness that doesn't leap for attention so much as wrap its fingers lovingly around the back of your neck."