Armitage Alehouse - Chicago
In Lincoln Park, Armitage Alehouse captur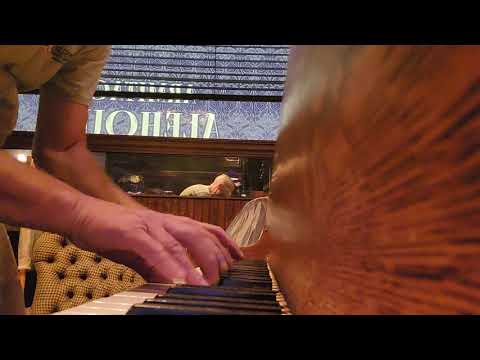 es the vibe of a London pub with a wood-burning fireplace, a piano player, and select ales and cocktails. What sets this new offering from Chicago's legendary Hogsalt group apart from the many other pubs and bars in the city is the hearty fare reflecting old English favorites as well as dishes that reflect the Indian influence on the food of the British Isles.
On the menu are the expected -- and beautifully prepared -- Pike Fish and Chips as well as the English Cut Prime Rib Sandwich...and a whole lot of food from the Indian subcontinent. The curries are getting a lot of well-deserved attention, and they include Chicken Tikka Masala (curry spice and tomato), Green Curry Mussels (coconut, lemongrass, chili shrimp broth) and Aloo Chana Masala (chickpea and potato curry with peas).
If the food of Britain is more to your liking, there are many sturdy selections to choose from, including Wagyu Cheeseburger done up pub style; Rafi's Royal Ribeye with cherry peppers; Dry Aged New York Strip Steak prepared Sussex style with herb butter; Peppercorn Steak Frites with piquant peppercorn cognac sauce and, of course, shoestring fries; and the Double Cut Lamb Chop with tamarind glaze and minted green chutney.
Good pot pies are sometimes hard to find, and Armitage Alehouse has a lot of outstanding examples of this renown English pastry: the classic Chicken; Steak & Ale with prime beef; Duck Confit and Morels with root vegetables; Pheasant & Foie; Oxtail & Red Wine with bone marrow and root vegetables, and, in another nod to the Indian culinary tradition, Minced Spiced Lamb with garam masala and peas.
In addition to a fine wine list, there are, no surprise, some excellent ales, including Fuller's Champion Ale, an extra special bitter and Guiness Draft Nitro. The cocktail selection includes classics like the Manhattan, Vesper and Penicillin, as well as creative options like the Moneypenny (Hapusa gin, cocchi rosa and orange bitters) and the Golden Era (espolon reposado, ginger, grapefruit, and lime).
Gluten-free options are available.
Armitage Alehouse is a trip back in time...and just a trip.