Vistro Prime - Hinsdale
Executive Chef/Owner Virant -- the man b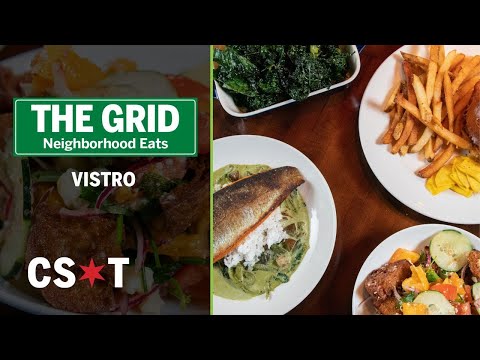 ehind Vistro Prime -- is an author and canning expert, and his food can be enjoyed at Vie, Gaijin...and now Vistro Prime. Paul Virant is one of the biggest names in the Chicago restaurant business, and his notoriety is well deserved.
Chef Paul Virant's latest venture is Vistro Prime (formerly known simply as Vistro), a neighborhood steakhouse in downtown Hinsdale, Illinois, and it offers traditional steakhouse fare, which means there's also a lot of exceptional seafood.
For the steaks, Virant serves up a twelve-ounce ribeye; an eighteen-ounce sixty day bone-in strip steak as well as an eight-ounce version; and eight- or four-ounce filets as well as a chef's cut, all available with finely crafted enhancements including Bordelaise, Béarnaise and back fin crab butter.
For the seafood, there's a crustacean tower (of course!), as well as a smaller crustacean platter. If fish is the main course, there are some excellent options on the menu: fresh oysters, expertly shucked, are always a good choice; diver sea scallops are dressed with honey and thyme vinaigrette; the Ora king salmon is done up with a citrus-soy glaze with furikake, and you will want to ask about the daily fish. Chef Virant is known for curating very-high quality ingredients -- whether vegetable or protein -- and using local ingredients is what he's all about. Local veggies star in dishes like crispy kale salad, sautéed spinach, and crispy fried onions.
The wood-fired hearth gives Virant and crew the opportunity to make pizza, and they have the classic Margherita on the menu as well as the offer to build your own with house sausage, bacon, house pepperoni and other toppings and, yes, there are gluten-free crusts available.
Vistro Prime has a list of outstanding cocktails, handmade from scratch and drawing inspiration from a classic cocktail "with our own thoughtful variation."