Chef Bill Kim's Pizza & Parm Shop - Chicago
Chef Bill Kim, one of Chicago's most reve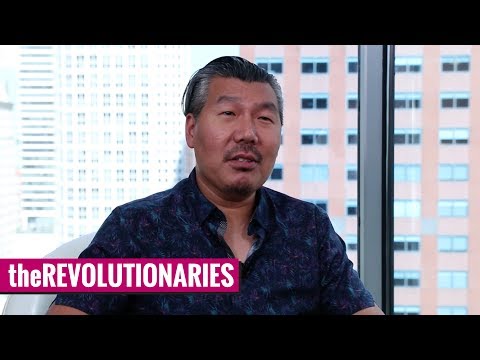 red chefs, made a name for himself at the Asian-influenced Urban Belly; now, Chef Kim is trying his hand at pizza, Detroit style, at his Chef Bill Kim's Pizza & Parm Shop, with locations in Chicago and Oak Brook.
As served at Bill Kim's Pizza & Parm Shop, Detroit style pizza is square shaped and the slices are square cut, with the high sides and bottom browned and crunchy.
Please Follow Us On Instagram: All the pizzas and parm preparations at Bill Kim's Pizza & Parm Shop are presented with the Chef's signature twists. As he explained to the Sun-Times, ""I had a lot of fun building this menu with flavors I love but that you wouldn't necessarily expect on a pizza. This menu pays homage to my childhood and reflects the many different cultural influences in my life that are evocative of the diversity in Chicago."
Pizza at Bill Kim's Pizza & Parm Shop, both in Chicago and at the original location in Oak Brook, is a constant surprise, and it's likely you will encounter versions of the pizza pie you never dreamed possible. There's the Korean BBQ Ground Beef & Kimchi, which presents the powerful sweet/smoky and vegetal/acidic flavors of barbecue and kimchi in each bite.
The Double Smoked Pork & Pineapple pie may just convince you to consider the sometimes tragic Hawaiian-style combo of pork and pineapple as a serious contender for your favorite pizza.
If you want to take matters into your own hands, you can customize your pie to your tastes with timeless fav toppings like pepperoni, sausage, and mushroom – or you can up the Korean quotient by adding a punch of kimchi to any pie.
Other menu highlights include the Chicken Parm we all know and love, but also a Cauliflower Parm sandwich that will appeal to non-meat eaters. Kim also lays out inventive vegetarian cauliflower "wings" that, take it from us, have proven powerfully addictive.
Got a game to watch this weekend? Consider anyone of four "family pack" pizza dinners that include choice of pizza(s), salads, soft drinks, and dessert (which could include Pretty Cool ice cream bars, the *hottest* ice cream in Chicago).
The menu at Chef Bill Kim's Pizza & Parm is short and focused, but if you're in the mood for some of the finest Detroit pizza in Chicago, Kim's is where you want to go. It might just open your mind to what a pizza pie can be.