Brasserie by C & C - Chicago
About twelve years ago, Cookies & Carnita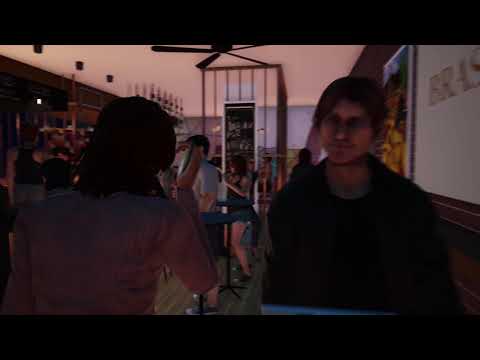 s opened in Edgewater and made a name for itself serving the eponymous foods and creating a neighborhood spot that garnered excellent reviews and neighborhood love. As their site explains, "Born from the twelve year legacy of Cookies and Carnitas, Brasserie by C&C is inspired by the elegant tradition of the 19th century classic French establishment with the personal mission to invest in higher quality ingredients, careful preparation, and neighborhood relationships that will make our food taste better and your dining experience feel more welcoming with every visit. "
The traditional French brasserie is a kind of gastropub, with simple and delicious food, accompanied frequently by beer but also wine (because...French), all served in a convivial and unpretentious atmosphere. The C&C Brasserie menu, described as "locally inspired French," features many iconic French brasserie dishes, some showing distinct American and international nuance.
French onion soup with imported Gruyere is a traditional start to a French brasserie meal, and C&C Brasserie bakes bread to order, which is a level of attention to detail that would please most Francophiles. But looking over the starters, you might be surprised to find Legacy Tacos, a carryover from the early days of Carnitas & Cookies, and a big favorite among C&C fans.
Steak frites with hand-cut fries is a standard brasserie favorite, and at C&C Brasserie, what you get is prime sirloin served with very complementary (if not traditionally French) chimichurri butter and (very French) Bordelaise.
There's also a roast chicken, which is de rigueur on a traditional brasserie menu...but then things start getting more *creative.* The chicken, for instance, is served in a cassoulet, a delicious and winter-appropriate casserole of beans and vegetables. The short rib pappardelle is another hearty selection, served with hand-cut noodles; River Valley mushroom enchiladas are a good vegetarian option, with portobello 'shrooms, Chihuahua cheese, mole and Three Sisters beans, not a menu item you'd be likely to encounter in a French brasserie, but sometimes you have to break the rules.
There is a very good wine list, tightly curated and offering many selections by the glass, a very large beer list and, of course, cocktails.
Dessert standouts include hazelnut chocolate torte and triple cream flan.
Bon appetit!