Bar Goa - Chicago
Goa is a city on the southwestern coast o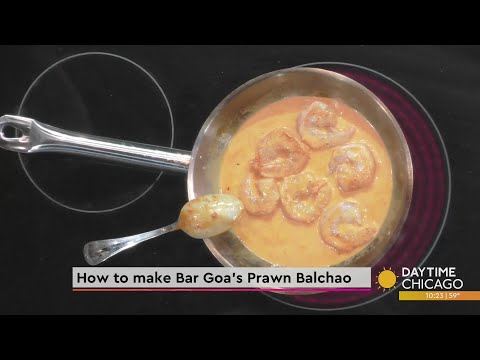 f India; it's a former Portuguese territory, and the food at Goa restaurant in Chicago reflects a blend of Indian and Portuguese culinary traditions. Entertainment is a big part of the experience at this new Chicago restaurant, reflecting the city of Goa's reputation for being "the Ibiza of India," well-known for its electronic music and wild parties.
Located on the Arabian sea, the Indian state of Goa leans heavily on gifts of the sea. At Goa in Chicago, the restaurant serves many outstanding fish and seafood dishes. We like the Goan Fish Curry (Spanish mackerel, fiery chili and coconut stew, served over basmati rice), but not all dishes here are spicy hot: if your tastes tend toward less spiciness, there's the Fried Shrimp, which are simply semolina-crusted shrimp in a remoulade with lemon wedge, delicious and perfect drinking food.
The Portuguese brought pigs to Goa, and so there is much more pork on the Goa menu than you'd expect to find at other Indian restaurants. Pork is the star of the Pork Vindaloo Sliders, for instance, which mounts the braised pork on Hawaiian sweet bread with coconut, jicama and pineapple salsa, delicious.
There are many vegetarian items on the menu, all showing the Portuguese and Indian influence, such as Green Pea hummus, dressed up with semolina farofa and served on poi bread (made of taro root), and Baked Eggplant Xacuti, with pearl onion, curry leaf, and pao, another Portuguese bread.
Gluten-free options are also available, and here both the gluten-free and vegetarian dishes are done up with imagination and creativity; if you have dietary restrictions, there will be no restrictions on the deliciousness of your dinner.
Cocktails are probably unlike any you've seen before. Check out the Edge of India, a masterful blend of ghee-washed Jin Jiji Goan Gin, Tempus Fugit Banana, Amaro Montenegro, lime, cardamom and bitters. If you've never had Feni, the cashew-based liquor of India, we suggest you have your first feni cocktail in what's called Feni OG Style, with simply the Feni and Limca, the popular Indian lemon-lime soda.