Yao Yao - Chicago
Named a Michelin Bib Gourmand restaurant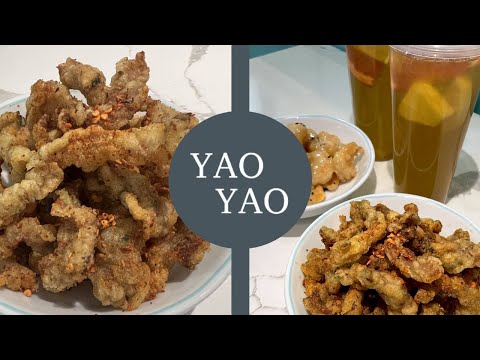 in late 2023, Yao Yao's signature dishes are pickled fish. That may sound kind of unusual to you, but if you've ever enjoyed pickled herring, well, you've had pickled fish before.
When awarding Yao Yao Bib Gourmand recognition, the Michelin committee noted, ""The aquamarine tones create a light and airy setting, but don't mistake the pastel tones for something less than serious. Yao Yao pickled fish is the signature dish here. Fiery and potent, this plate delivers a one-two punch with a funky seafood quality and the sharp tang of sour greens."
The Yao Yao homepage announces, "WE'RE MAKING FRESH PICKLED FISH EVERYDAY!" But they're making more than just pickled fish, though Yao Yao fish is one of the signature items, along with the self-explanatory spiced chicken in chili oil, spiced chicken, and deep fried pork strips. There are also many more familiar items like ma po tofu, Szechuan string beans, fried calamari and chicken fried rice.
John Kessler in Chicago Magazine wrote, "According to the Chinese zodiac, 2023 is the Year of the Rabbit, but in Chicago it's shaping up to be the year of the hot pot. High-tech chains such as the X Pot and Shoo Loong Kan have recently opened Chicago locations, bringing glamour to this homey communal meal with their beautiful artwork, premium ingredients like wagyu beef, and robot servers. Our fave, in the heart of Chinatown, is more modest in its design and ingredients, but it delivers dishes with a wallop of flavor. Yao Yao specializes in suan cai yu — a soulful combination of large-mouth bass fillets and pickled mustard greens bobbing in a spicy chile broth — which arrives as a centerpiece dish rather than an unending feast like other hot pot experiences. Start there, then outfit the meal with an array of delightful small plates like smashed cucumbers, sesame fried shrimp, and noodle dishes."