The X Pot - Chicago
With locations in Las Vegas and Los Angel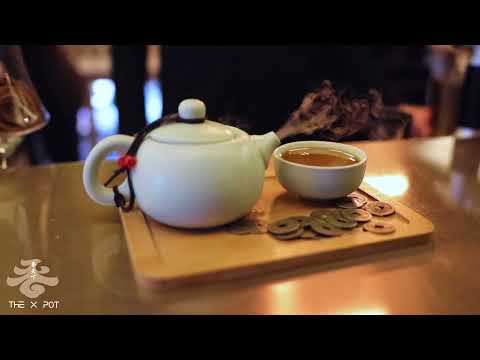 es, The X Pot is opening in Chicago to offer a new kind of "dinner and show" experience. In a atmosphere of luxe indulgence, guests will enjoy a traditional "face changing" performance, popular in Chinese opera, as well as demonstrations of noodle pulling and cocktail preparation.
The signature dish at The X Pot is the classic East Asian hot pot, in which raw ingredients, including meat and vegetables, are cooked by diners who dip them in the pot of boiling broth. The Chef's Tasting Menu includes high-end appetizers of caviar and foie gras, as well as main hot pot courses of broths like Golden Chicken and Ocean Lobster featuring such premier proteins as fresh cut domestic Wagyu and a deluxe seafood dinner showcasting the chef's daily choice of truly exceptional gifts from the sea.
For a slight upcharge, diners can opt for a Wagyu Feast of Miyazaki-Gyu Wagyu (A5 Wagyu ribeye cap and A5 Wagyu chuck roll). There is also a classic hotpot with crispy pork.
For more adventurous eaters, there's an ala carte menu of items like goose intestine, premium ox aorta, pig kidney and bull frog leg.
Delivering some of these dishes are robot servers, which co-owner David Zhao tells us are "helpers designed to assist the servers who are there to help hot pot newbies, customers who aren't familiar with the Chinese method of cooking raw meats and veggies in sizzling broth."
The private dining room is somethng special, with a 5 D projector that throws images on the walls, plates and the food, entertaining while pleasantly altering the perceptions of diners and creating a truly otherworldly (or maybe interdimensional) experience. Zhao tells us his staff will "use dry ice and play with other methods of presentation to give customers a unique night. Music will also help create an immersive experience," because as Zaho says, "no one really just goes out for just the food anymore."