Provare - Chicago
Provare balances -- beautifully -- betwee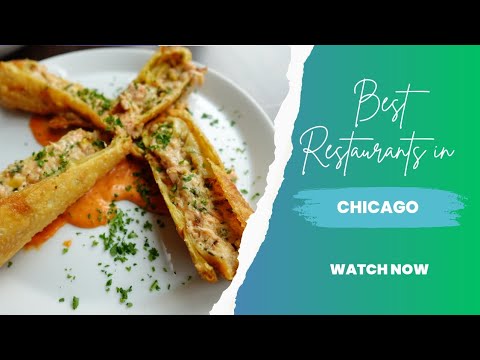 n Italian and Creole culinary traditions, drawing a little from each to create dishes with big flavors. This is the place to come if you have a sizeable appetite.
The Infatuation reports that "After a few years in West Town, this Creole and Italian restaurant moved into a much larger space down the street. And Provaré 2.0 is a blast. This bright spot has an R&B playlist that will remind you of the greatness that is '90s Usher, a speakeasy hiding behind very convincing shelves, and food that makes you put your hand up to silence the table so you can have a private moment with the housemade pasta."
Sounds good to us.
From the distinctly Creole side of the menu, there are dishes like crab cakes, steak frites and the very popular fried garlic tails.
If your tastes are more Italianate, there's fried calamari, pesto Alfredo and a Bolognese (which at Provare, is Vegan, containing Impossible Meat rather than the usual beef).
If it's going to take more to satisfy you, there are a lot of add-ons: crawfish, chicken, shrimp, lamb chops, salmon, crab, or lobster meat...and if you're really hungry, you can get a whole fried lobster.
Eater Chicago went nuts over the salmon egg rolls, saying, "Egg rolls are seeing an evolution in Chicago thanks to Black chefs mostly on the South Side. At many Chinese-American restaurants and food stands on the South and West sides, as Tribune food critic Nick Kindelsperger wrote in February 2021, diners will find fried won tons stuffed with jerk chicken and more. Some chefs call them soul rolls, and at a West Town restaurant a particularly good one stuffed with salmon pops up on the menu. The salmon rolls from Provare... are wonderfully crispy filled with an ample serving of shredded salmon. I didn't know what to expect, but the moist salmon to wrapper ratio worked."