Planta Queen - Chicago
Planta is an upscale vegan restaurant on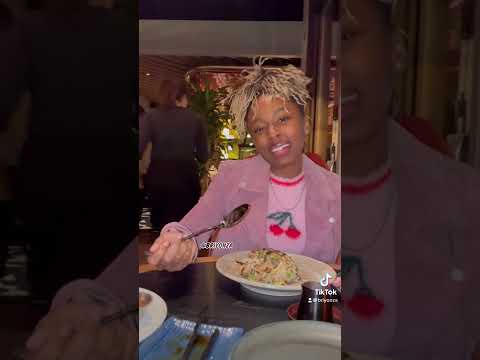 the near northside of Chicago, a neighborhood long home to many of the city's best steakhouses. This is a bold new venture into a style of cooking that is well-known but not widespread in the United States. Yet.
Planta CEO Steve Salm told Chicago Eater that ""There's lots of restaurants in the River North area that are successful because they have great food and great service. We're ultimately hoping to fall into that same category but just align a little bit more with the guest that's looking to treat their body and the planet a little bit better."
We are not vegan but were very excited to check out what promised to be some of the best -- and tastiest -- representations of this kind of cooking, which is rapidly gaining popularity, particularly among the younger demographic.
Sitting down to appetizers at Planta, we were knocked out by the pressed watermelon nigiri: a rich red strip of compressed melon, topped with a tiny blip of miso truffle, as delicious as it is beautiful. We also really enjoyed the eggplant and mushroom nigiri, also gorgeous to behold and a great start to dinner.
The bao sliders were served on gluten-free buns, and the "chick 'n fried mushroom," dappled with hoisin, and interspersed with pickled cucumbers, were delicious -- we got one and regretted not getting two.
Dan dan noodles, also gluten-free, were delicious, and as with the bao sliders, you won't miss the meat and you definitely will not miss the gluten.
Crispy gyoza (cabbage, carrot, cilantro, mushroom, and chili soy) were a lovely bites, and like other dishes here, it was cool to see how delicious a fully vegan menu can be.
There are some inventive cocktails, and for those trying their best to eat as "clean" as possible, some equally satisfying spirit-free options.
Planta is a dining experience, and even if you're a confirmed carnivore, you just might be surprised how much you like it.