Pat's Pizza - Chicago
Chicago's filled with stories of long-tim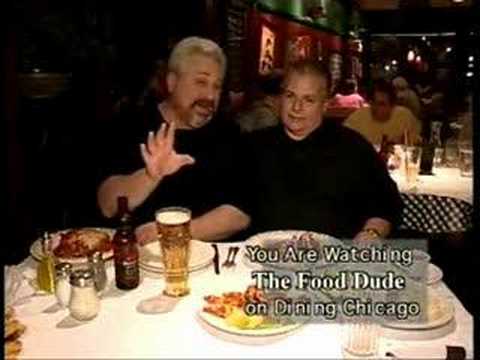 e eateries buzzing along without getting a ton of media buzz. Pat's Pizza, which opened in 1950, is one of those establishments.
It may not attract the trendiest crowds, but Pat's has been a consistent neighborhood favorite for generations. Originally established at 3114 N. Sheffield Ave. by Nick Pianetto, Sr., the restaurant remains in the family with ownership by Nick Jr.
Pat's appetizer menu is plentiful--and tempting. Customers may choose from classic Italian favorites like fried calamari and mozzarella sticks to more contemporary starters such as a pepperoni pizza dip that's served with garlic toast.
In addition to pizza, there are several notable entrees and pasta dishes. Pork Milanese, chicken Vesuvio and penne pasta topped with grilled salmon in tomato cream sauce are some of the favorites.
Pat's specializes in thin-crust pizza. Guests may customize their pies or choose from a selection of specialty offerings. The vegetarian includes up to four vegetable toppings; meat lovers is topped with sausage, pepperoni, American bacon and ground beef; plus, there's a taco pizza, cheeseburger pizza, pesto chicken pizza and others.