Mel's Craft BBQ - Park Ridge
Mel's Craft BBQ is creating quite a stir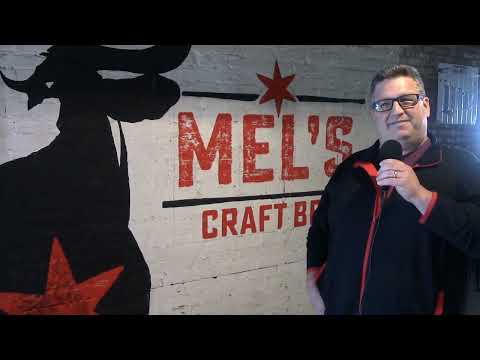 in the (admittedly relatively small) world of barbecue in Chicagoland. At Mel's, we're promised -- and served -- barbecue that we'd hope to get at just about any barbecue joint anywhere (but frequently don't): real wood fires, meat sliced to order, carefully sourced meat and produce, and great drinks.
"BBQ for friends and family," owner/pitmaster Mel Thillens tells us is "a labor of love. I want to share that with my community." Thillens delivers on that mission with what is recognized as some of the best BBQ in this part of Illinois. Nick Kindelsperger of the Chicago Tribune was very impressed, writing that "along with Evanston-based Soul & Smoke, Mel's makes a good case that some of the best barbecue in Chicagoland is being made in the 'burbs."
On the menu at Mel's Craft BBQ are favorites, done exceptionally well, like prime beef brisket, Ho-Ka Turkey, Kilgus Farms barbecue pulled pork and baby back ribs. As at many barbecue places, the sides share the stage with all this beautifully smoked meat: Mel's Potato Chips (you definitely want these), Mac n' Queso, Sweet Potato Salad, Pit Beans, Mustard Slaw and Watermelon, all dishes that seem natural pairings with smoked meat, with or without sauce.
Mel is an artist at his craft, and he regularly prepares delicious smoked preparations that you will not likely find at other barbecue restaurants. The Pastrami Beef Ribs are cured and smoked and out of this world; The Wally is a pita full of smoked lamb, tzatziki, onion, and tomato. Thillens is trying out new dishes all the time.
For snacking or accompaniments to a few drinks, there's BBQ Nachos, Queso n' Chips, and (if you must) a chopped salad. Dessert is no slouch, and Mel's Craft BBQ prides itself on their Triple Chocolate Cake and Banana Brown Butter Cake.
For a communal, community restaurant, Mel's Craft BBQ has a bar full of BBQ-friendly sips, including many select Bourbons, beers and cocktails.