Lil' Ba-Ba-Reeba - Chicago
It's been about 35 years since Café Ba-Ba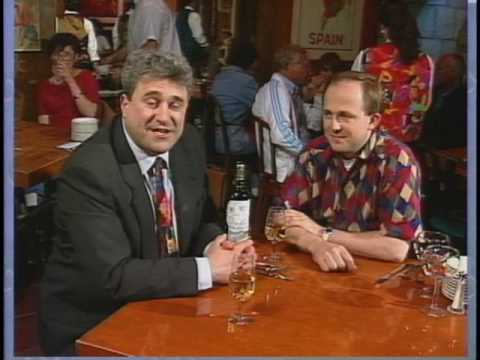 -Reeba opened in Chicago and in doing so kicked off the tapas trend that's become common in many restaurants, some of which are not even Spanish. Now, Lil' Ba-Ba-Reeba is opening a little further north, serving another community with the Spanish food that goes way beyond the tapas the Café helped popularize.
Tapas are a key offering at many Spanish restaurants, and the small plates offered at Lil' Ba-Ba-Reeba carry on that tradition with some of the dishes popularized at the Café, including pintxos (bite-sized tapas) like bacalao croquettes, bacon-wrapped dates and stuffed olives. But there's way more on the menu.
In addition to the traditional tapas, there are large plate offerings at Lil' Ba-Ba-Reeba that are sure to please, like Wagyu beef carpaccio with whipped truffle ricotta and grilled hangar steak with mushrooms, piquillos chilies and mojo picon.
For those who prefer seafood, the offerings at Lil' Ba-Ba-Reeba include many fantastic gifts from the sea. Shrimp with garlic is perked up with red pepper flakes (not too hot; exactly right) and grilled Spanish octopus with potatoes, nudja vinaigrette and saffron aioli (you may never have tasted an octopus this delicious).
Spain is renown for its carefully curated pork, and at Lil' Ba-Ba-Reeba there's beautiful grilled Iberico pork with red chimichurri and even a Spanish Iberico tasting with jamon Iberico and lomo Iberico, complemented with a side of Manchego cheese and olives.
For those who prefer more veg-forward dishes, there's a lot to like at Lil' Ba-Ba-Reeba. Our favorites include spicy potatoes with tomato aioli, sweet potato, coconut soup with espellete, and garlic potato salad (the legendary patatas bravas).
If you're with a group, consider ordering one of the classic paellas of Valencia. You select from paellas that will serve 2-3 people, and there are paellas of pork and vegetables, seafood (shrimp, squid, and cod) and a simple paella of just vegetables and beans. Whatever paella you choose, this is the kind of celebratory dish that is a lot of work to make at home and just the thing that will bring a restaurant table of friends and family together as everyone digs in to enjoy this gorgeous-looking dish.
Spain is one of the world's primary wine producers, and Lil' Ba-Ba-Reeba, like Café Ba-Ba-Reeba, offers an exceptionally large range of sangrias, including black berry, white peach and passion fruit. There are also a good number of Spanish sparkling, red and white wines, many available by the glass, as well as cocktails, some including Spanish gin, which, if you have not already tried, you really should. Gin is one of the finest and least recognized Spanish beverages.
An excellent introduction to Lil' Ba-Ba-Reeba is their Happy Hour, and if you really love the stuff, sign up for one of their paella-making workshops.
Lil Ba-Ba-Reeba offers more than just a place to eat; it offers an experience that comforts with well-known menu items and excites with lesser known dishes from Spain, truly one of the world's premier culinary cultures.