Izakaya at Momotaro - Chicago
An izakaya is a traditional type of Japan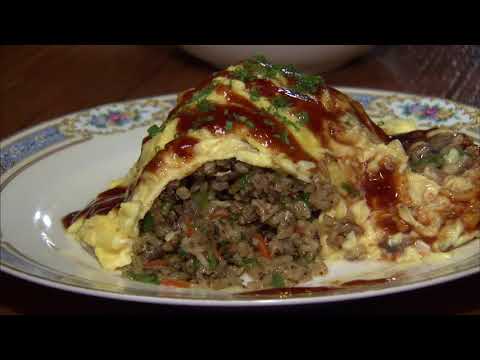 ese bar, with food designed to pair well with beer and sake. Izakaya at Momotaro takes all that up a notch, with exceptional food and drinks, in the kind of sophisticated atmosphere you've come to expect from the Boka Restaurant Group.
Since opening, Izakaya at Momotaro has been getting rave reviews. In Chicago Reader, Michael Gebert wrote, " We ordered off the izakaya menu as well as from the grilled section of the main menu—which, so far as I know, would be pretty typical for an izakaya. And everything ranged from as good as you hoped to significantly better than you expected."
So what is this better-than-expected food.
There's a lot of excellent sushi, but you can get excellent sushi all over Chicago. What sets Izakaya at Momotaro apart is not only the swank atmosphere but the cooked items. There's New Wave Tokyo Ramen, with a shoyu chicken broth, and pork and chicken chashu; from the coals come red miso lamb chops, hamachi collar, and a Momo Royale, a double-patty burger with house-made bao bun and satsumaimo fries. See, not your typical izakaya fare, and that's a big reason why izakaya at Momotaro scored a place in the Michelin Guide in 2023.
The rice-based dishes are fantastic: K-Town Jogae (rice cake, garlicky clams, xo sauce and perilla), Chahan (beef-fried rice with wile maitake mushrooms and soft-poached egg), or just a bowl of excellently prepared steamed long-grain golden rice.
Overseeing all this deliciousness is Gene Kato, a name well known in Chicago for bringing his skills to bear on some of the finest Japanese food in the area.
Although the traditional izakaya focuses on beer and sake (and there are many good ones by the glass), Izakaya at Momotaro makes an extra effort to present outstanding cocktails. A big favorite is Snow in the Park, with El Dorado three-year-old rum, shochu, coconut, oatmilk, yuzu, and lemon.