Hinoki Sushiko - Chicago
Hinoki Susiko is an intimate, two-level r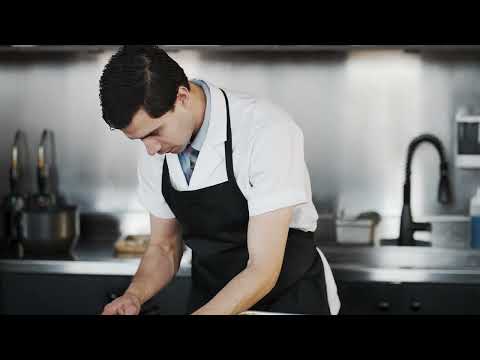 estaurant with two distinctly different rooms, serving extremely high-quality sushi and other Japanese cooked items. There is also a spectacular list of cocktails, whiskies (with an emphasis upon Japanese varieties), and wine.
Located on the Clybourn Corridor, in a part of town usually frequented by folks going to the locally famous Hideout, Hinoki Sushiko offers some of the finest sushi in the city. Fish, veggie and meat courses are available on the a la carte or on the truly spectacular omakase menu of (mostly) fish and seafood personally chosen by chef based on quality and freshness. The fish arrives raw and scored, though the chef sometimes dry-ages the fish or even smokes it to develop additional of flavor.
The wine program at Hinoki Sushiko will open you eyes to the possibility of drinking something other than sake with your sushi (though the restaurant also has a very good selection of sake). There are several cocktails and wines that might be suggested to you for pairing with the fish or other menu items; by all means, listen to these suggestions: you will not be disappointed.
If fish is not your thing, there are many meat and vegetable items, like lamb gyoza and chicken karage, miso butter mushrooms and sesame green beans. For dessert, try the Japanese cheesecake.
Fish is the star, however, and the Michelin Guide says of Hinoki Sushiko, "Upstairs, the dining space is minimally adorned with a blonde wood bar, brick wall, and decorative wallpaper. The spotlight however is entirely on the chef, as he prepares and perfects each item on offer—from Ora King salmon, poached shrimp, and Tasmanian ocean trout, to madai, hamachi, and kanpachi. The technique behind sweet and flaky black cod is nothing short of masterful."
After dinner, by all means, take advantage of Hinoki Sushiki's fantastic collection of Japanese whiskies.