Gretel - Chicago
Gretel, a name that conjures a fairytale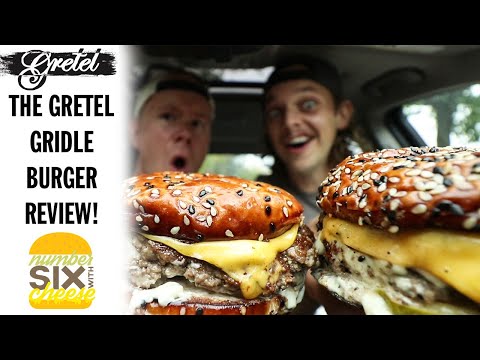 from our collective childhoods, offers the kind of comfort food designed to make you feel good in even the worst of times.
From the team that gave us Little Bad Wolf in Andersonville, Gretel in Logan Square delivers burgers, sandwiches and other easy-to-eat foods – as well as many wines, beers and cocktails. All the hot food come out looking and tasting just great even after you bring them home from their takeout window.
Gretel specializes in taking the simple foods and making them better. Read on.
Pork Belly Nachos, a dish we all know, is represented at Gretel in a beautiful combination of tortilla chips and beans (both necessary in any nacho platter), enhanced with red onion, pepper, avocado, sour cream, bbq and, of course, cheese sauce, just fantastic finger food.
Shaved Prime Rib French Dip might be the best French Dip sandwich you've ever had.
Slow-roasted and shaved in house, the prime rib is punched up with fresh horseradish aioli and house-made au jus. Some say this sandwich is the father of Chicago's original Italian beef, which we also love, but make no mistake: this version of the French dip sandwich stands alone.
Phil's Last Dog seems to be an homage to the red hots sold at the legendary Phil's last Stand, and it doesn't vary the paradigm: there's the Vienna Beef sausage, with the regulation mustard, onion, relish, tomato, pickle, sport pepper, and celery salt. It's a Chicago classic, and it's just the way you want it.
For any of the sandwich options, a small upcharge will let you add bacon, a fried egg, cheese, or charred onions.
The cheeky guys at Gretel also offer an option to (you'll excuse us for this) Go Shuck Yourself. This selection of 6 or 12 un-shucked oysters come with a shucking knife and house-made sauces. If you've never dared to shuck oysters at home, this take-home kit is a fine way to learn how it's done. It's not that hard, and it's kind of fun to work for the oyster.
The beverage list at Gretel is quite amazing. Over fifty wines are available by the bottle, and an equal number of beers, as well as some house cocktails, like The Monarch (chamomile-Infused Modest Vodka, pear and cardamom syrup, lemon, and elderflower water) and Rubies and Dust (Treaty Oak Barreled Gin, red berry syrup, Cynar, lemon, Alpino bitters, and scorched rosemary). There is also a good selection of coffees and teas. With any of these warm beverages, grab a To-Go-Nut, a house-made sea salt glazed donut.