El Solazo - Chicago
El Solazo, a family-owned Mexican restaur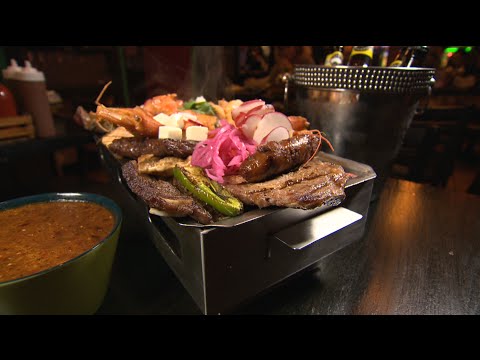 ant in Archer Heights, is the sister location to La Josie on Randolph Restaurant Row in the West Loop. With a menu that may strike one as quite traditional, El Solazo does beautiful renditions of Mexican dishes that you may have enjoyed before...but that you may never have had prepared in such skillful and flavorful fashion.
El Solazo is the kind of Mexican restaurant that will likely inspire you to proclaim, "Wow, I never had (ceviche, carne asada, fill in the blank) prepared so well before!" Chicago is a city with many fine Mexican restaurants, and from that large group a few rise to the top as truly superior; El Solazo is one of those truly superior Chicago Mexican restaurants...and it's gaining quite a reputation. Nick Kindelsperger writes in the Chicago Tribune that "On my first visit on a Sunday night, a line stretched out the door, as stylish couples milled around the sidewalk clamoring to get a table. Inside, the open concept was teeming with customers snacking on spicy aguachile rojo ceviche made with pristine striped bass ($12), and molten queso fundido ($12) topped with tender oyster mushrooms. The sleek space now has a handsome eight-seat bar up front, topped with a canopy of leafy green plants, while multiple skylights flood the space with sun."
There are a few standouts on El Solazo's menu of standouts. Guacamole is pretty much to be expected on any Mexican menu, and at El Solazo they do a beautiful version with pico de tomatillo, roasted habanero, pomegranate and queso fresco.
Many Mexican restaurants have at least one fish dish on the menu, and El Solazo's Filete Zarandeado is a spectacular adobo-marinated Baja sea-bass, grilled with salsa a la diabla or piña con habanero, served with chipotle aioli.
For the meat-minded, the traditional carne asada will set a new standard, but the carne en su jugo ("meat in its own juice") will blow your mind with grilled meat, frijoles de la hoya, crispy bacon, avocado, radishes, red onion, and cilantro in a deeply satisfying broth, with chilies and tostados on the side.