Blue Door Farmstand - Chicago
Blue Door Farmstand is where you want to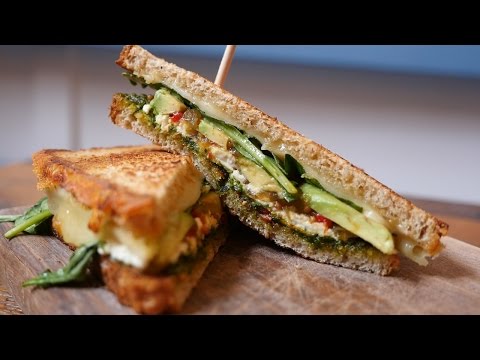 go when what you're looking for is a vegetable-centered meal in a homey, undeniably comfortable atmosphere. The emphasis here is on farm-fresh ingredients, prepared in the traditional manner, designed to please many.
Just walking into Blue Door Farmstand, you're likely to suddenly emanate the bright glow of health. That's because Blue Door Farmstand is all about making you feel at home and healthy. As Mike Sula writes in the Chicago Reader, "unthreatening entrees abound, including roasted chicken, seared tuna, and a firm, fluorescently orange sockeye salmon fillet, almost a garnish atop a pile of crispy quinoa large enough to cause a panic in Peru and dressed with sweet charred onions and tomatoes."
This restaurant, a collaboration between Chicago star chef Art Smith and Q barbecue, has their own farm, so it's no surprise that the dishes tend toward the distinctly vegetarian...though fear not, there are a lot of superb meat options as well.
Serving brunch, lunch and dinner, Blue Door Farmstand serves up a super selection of salads -- Brussel & Kale, Beet & Farro -- and many sandwiches that are aggressively veg-forward. Cases in point: Ava is a sammie of baby spinach, kale pesto (and also avocado, bacon, green tomato relish, Swiss, baby spinach, kale pesto, avocado,
bacon, green tomato relish, swiss, havarti, and mozzarella); Fig & Arugula is another veggie extravaganza with goat cheese, havarti, Swiss, and Gruyere, with fig preserves on multigrain bread.
But what about the meat? There's a good quantity of animal protein sharing the menu with top-flight produce. Many diners go for the half Amish chicken or the pan-seared salmon, but there's also the obligatory (and quite excellent) Farmstand Burger with cheddar cheese, house made pickles, caramelized onions, and fries (add an egg and/or bacon to up the carne-quotient). There's also a steak option that changes regularly.
Blue Door Farmstand is not going to shake up your palate, but it will please you with its approachable and perfectly delicious food.