Labriola Bakery Cafe - Oak Brook
Labriola is a name known to most Chicagoa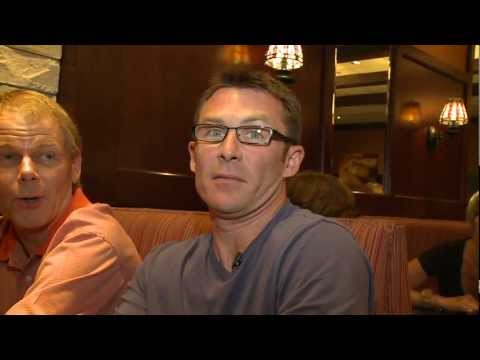 ns, first as a bakery turning out some of the best European-style breads, and now as a restaurant, with locations in the western suburbs and right off Michigan Avenue in Chicago. At all locations – including Labriola Bakery & Café in Oakbrook – the menu is guided by outstanding baked bread, rolls, and biscuits (though there are GF options; read on!).
Given Labriola's background in bread-making, it goes without saying that the pizza at Oak Brook's Labriola Bakery & Café is exceptional. Specializing in thin-crust Neapolitan-style pizza rather than deep-dish (which is served at their Near Northside location), Labriola in Oak Brook turns out the classic Margherita, just tomato sauce, basil, fresh mozzarella cheese and extra virgin olive oil. There are also more innovative 'za varieties including California Chicken Pizza (bbq sauce, grilled chicken, bacon, smoked gouda, red onion, and cilantro) and Grilled Vegetable and Goat Cheese (grilled seasonal vegetables, tossed baby spinach, provolone, California goat and mozzarella cheeses, and extra virgin olive oil…or do you say evoo). But good as the pizza at Labriola Bakery & Cafe, the menu goes way beyond pizza, though many menu items remain grounded in the quality of baked goods.
In the Emmy award-winning "Chicago's Best" television series, the host visits Labriola to eat one thing: The Richie Burger on a Pretzel Bun, a Black Angus hand-formed patty, grilled to your specs, topped with two-year old Black Diamond white cheddar, lettuce and tomato, and served with house-made hand-cut fries. For a half-buck more, you can get The Richie Burger 2.0, which includes smoked bacon, beer cheddar cheese sauce, and caramelized onion –served Labriola's signature pretzel croissant (strongly recommend that you spend the extra fifty cents for this version, though both versions of The Richie Burger are very, very good).
Cold sandwiches also leverage the super high-quality of the bread, the foundation of any great burger or sandwich: Oven Roasted Turkey on Multigrain features tangy and different tarragon mayonnaise and the Classic Italian on Torpedo Roll features the all-star cast of most submarine sandwiches, including Genoa salami, mortadella, capicola (that's gabagool to you "Sopranos" fans), aged provolone, basil and arugula, with evoo, vinegar and fresh tomato, fantastic.
If you're on a low-carb or gluten-free diet, don't despair: there are a multitude of no-bread options, including salads like the classic Caprese and Waldorf, among many others, and you can bump up the protein by adding steak, chicken or salmon for a small upcharge. There's also a gluten-free pizza and a gluten-free pasta Alfredo. On the Labriola website, you'll find an allergen guide to pastry for those who need or want to avoid certain ingredients known to be associated with allergies.
Wine and beer (draft and bottle), though not listed on their online menu, are both available at Oak Brook's Labriola Bakery & Café.