Photo Gallery
Cuisines
---
Parking-Self in Lot or Garage
Neighborhood Hangout
Twentysomething
Sports TV
Parking-Valet
Parking Street
---
Hi-Tops - Chicago
Reviews
J 5.
3 months
ago
I cannot express how much I adore this place! The impossible burgers & sliders are melty and delicious! Beyond The Hot Chick is crispy goodness with the...
Rachel K.
3 months
ago
We went to Doghaus during the week for a quick dinner. Decent prices here and a variety of beer options. The energy was a little low, but to be fair, it was...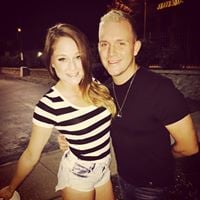 Alan M.
5 months
ago
Service is super slow. No staff. Food is slow. Make your own hot dog. It probably tastes better
Ari K.
5 months
ago
Go here at least once a week - great burritos with eggs and beyond sausage... and hot chicken, amazing burgers. They even have their own television station
Meredith B.
6 months
ago
Excellent! Great customer service, food is ready fast with delicious taste. Will be back!